Annual Reports
Health Care Cost and Utilization Report (HCCUR)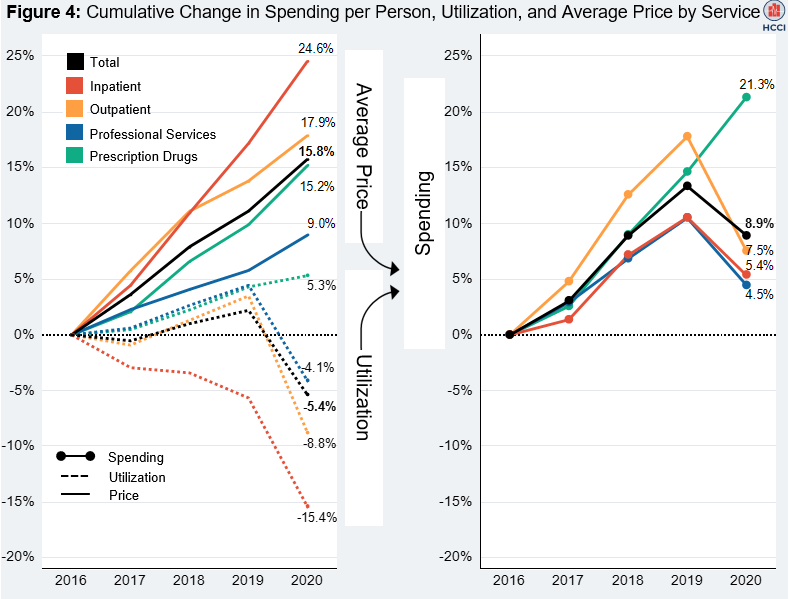 HCCI's annual reports examine year-over-year and 5-year cumulative trends in health care spending for individuals with employer-sponsored insurance, segmented by health care service category. Downloadable tables and interactive tools allow for further exploration of the data that power these reports.
This year's report (2016-2020) found that average annual health care spending for people with employer-sponsored insurance spending decreased to $5,607 in 2020 from $5,834 in 2019. Per person health care spending decreased 4% in 2020, the first decrease after 12 consecutive years of growth as described in earlier versions of this report.